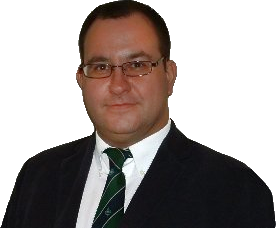 Andrew McAndrew
Mr Andrew McAndrew Profile
Mr. Mc Andrew qualified from St. George's Hospital Medical School, Tooting. He underwent Basic Surgical training in Yorkshire and undertook two years full time research in Sheffield in limb lengthening in children. This was submitted as a thesis titled 'the Radiographic Classification of Callotasis' and an MD was awarded in 2004. Mr Mc Andrew underwent Higher Surgical training in Trauma & Orthopaedics in the Wessex Region. He spent one year as the Ilizarov Fellow in Chertsey, Surrey undergoing sub-specialist training in trauma and limb reconstruction. He was appointed to the Royal Berkshire Hospital NHS Foundation Trust in 2007 as a Consultant Trauma Surgeon. He brought the Ilizarov system to Reading and set up a limb reconstruction service undertaking complex trauma, deformity correction and surgery for osteomyelitis.
He is the lead trauma surgeon with an interest predominantly in the lower limb. He was the Orthopaedic Clinical Director from 2014 to 2017. He has been the Director of Trauma since 2010 in the Trust and was part of the successful bid to have the Royal Berkshire Hospital designated a Trauma Unit. Since then he has continued to chair the Trauma Committee, (a multidisciplinary group that works to improve the care of trauma patients in Reading). He is the Orthopaedic representative of the Royal Berkshire Hospital to the Thames Valley Trauma Network.
Research Interests
He is the chair of the Thames Valley and South Midlands LCRN Injuries and Emergencies Specialty Group, as a result of this attends national committee meetings to oversee and approve clinical trials that deal with the treatment of injured patients and those that attend Emergency Departments.
In Reading he has been the Principal Investigator (PI) for 16 nihr (National Institute for Health Research) studies that are investigating the best treatment for patients with injuries. He won the award of the best PI 2017 at the nihr Trauma Trials meeting. He is a peer reviewer for the Bone and Joint Journal, Bone and Joint Research, Clinical Orthopaedics and Related Research, the Surgeon and The British Medical Journal.
Societies